· Build your dream business ·
Make good things happen
· YOURS FREE: A cheat sheet for keeping your customers coming back for more ·
Ever wanted to know the secret to getting your customers to come back to you again and again? Now there's a way to find out what works without having to just figure it out on your own.

Get 95 Ways to Make Your Customers Love You absolutely free, along with tips for growing your business delivered straight to your inbox. Then you'll be on your way to achieving the dream you have for your business. Simply type in your email address below.
· Tips for growing your business ·
19 Ways to make your customers love you
Yesterday I paid a visit to the staff at my favorite hotel. I only left them last week, but I couldn't stay away. I ju...
Admitting this can lead to a breakthrough in your business
If you have a body, you are an athlete, according to Bill Bowerman, co-founder of Nike. It doesn't matter if you're a t...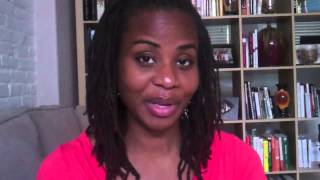 What's your reputation?
Building a reputation for your business has many benefits, as long as the reputation that you want to have is aligned wi...